They help nature just a little bit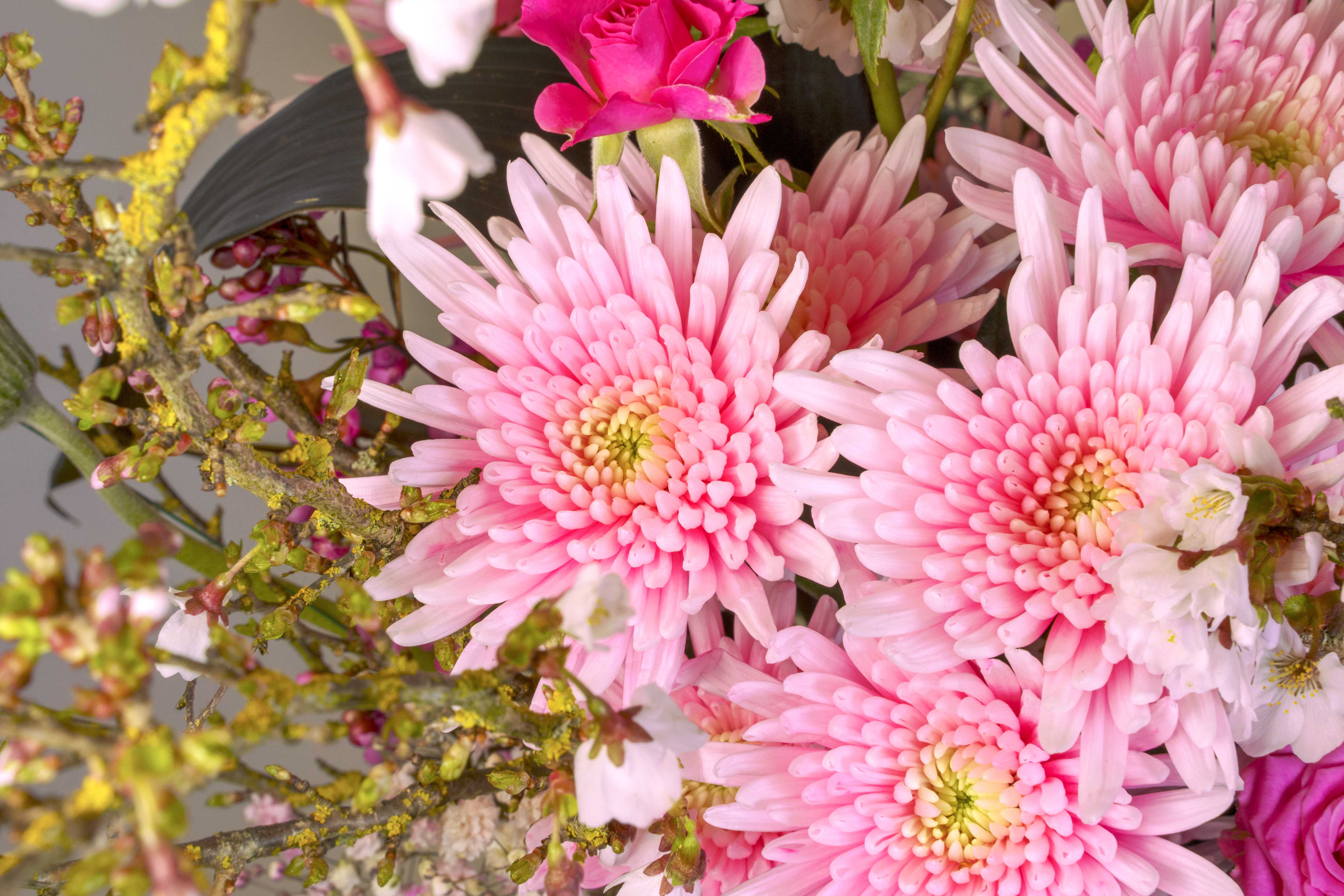 Nature provides us with many beautiful colours, but sometimes, a customer has different needs. For certain occasions, such as weddings, the customer will want perfect flowers in the perfect colour, which is why G. de Koning offers the option to dye almost any type of flower.
G. de Koning has more than 30 years of specialised experience in dying flowers and leaf products. Their innovative machines enable them to do this in a very environmentally friendly way. This is another way in which they help nature just a little bit!
To provide you with fresh flowers, they buy products every day at the auctions of FloraHolland. The products are subsequently dyed by means of an absorption or dipping process. In addition to absorption and dipping, other options include spraying and glittering.
A few of the varieties which G. de Koning dyes are bred by Dekker Chrysanthemums. These include the varieties Kennedy, Antonov, Topspin spray & Topspin fluff. At the moment G. de Koning already offers 40 different colours in its standard assortment. In order to show you these colours, they have published a new folder. 
NEW brochure
Click here to see the new brochure.
In addition to their range of standard colours, they can also create specific colours for you. After all, they can meet any need. They are happy to provide you with advice and together, you will find the colour you want.
If you would like more information about the possibilities, please do not hesitate
to contact them.
+31 (0) 174 62 85 52
info@gdekoning.nl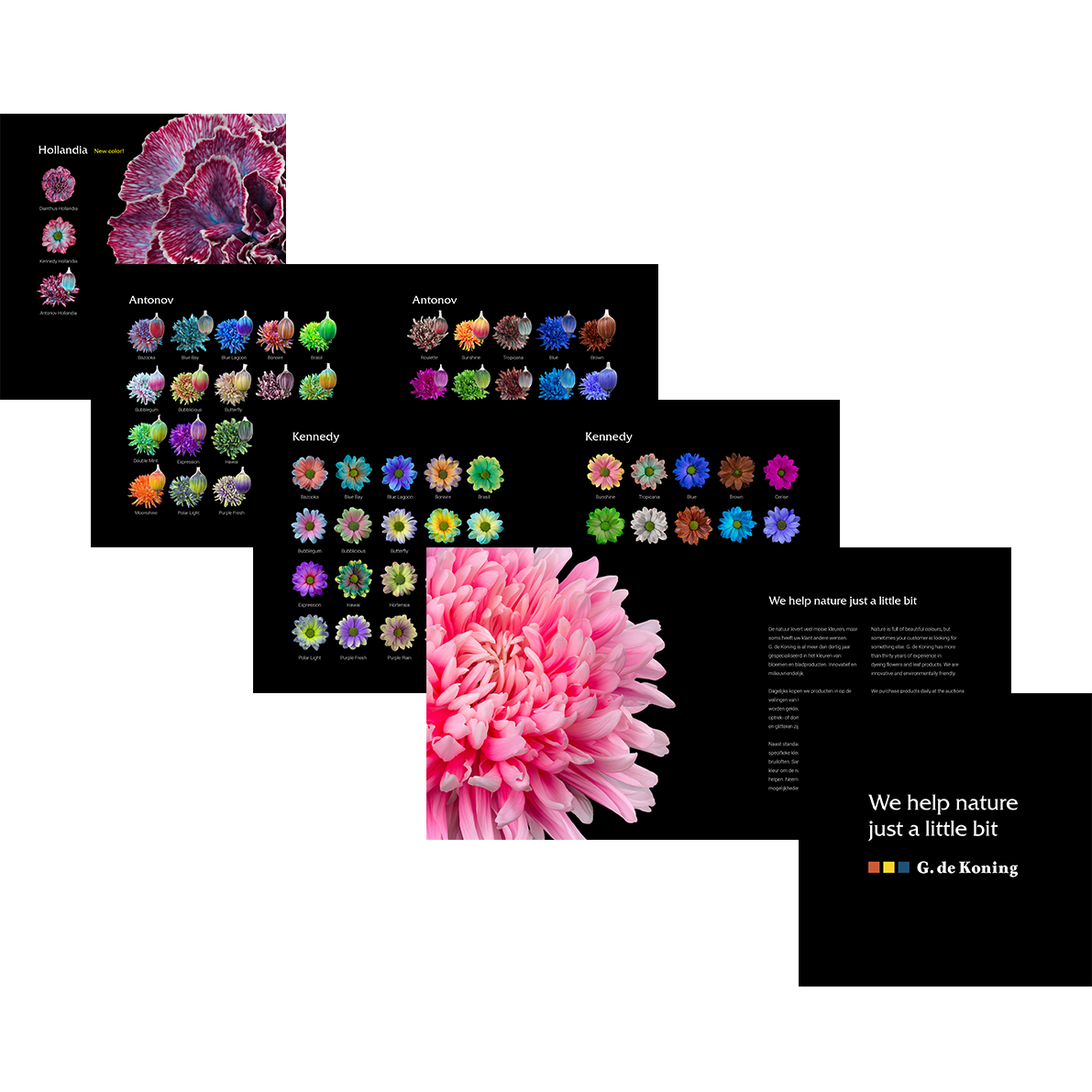 Back