A new Availability List is out
With this list you can see at a glance which Dekker Chrysanten varieties are available through Royal FloraHolland in the period May to September of this year. The list is updated twice a year and is therefore always up to date. In short, a handy help for you as a buyer or seller, but also for your customer!
Would you like to receive one or more copies? Please contact:
Warja Abrosimova: 06 51 48 72 79 / warjaabrosimova@dekkerchrysanten.com
Gerco Drenker: 06 12 73 59 10 / gercodrenker@dekkerchrysanten.com
Download the new Availability list or go to the page Downloads on our website!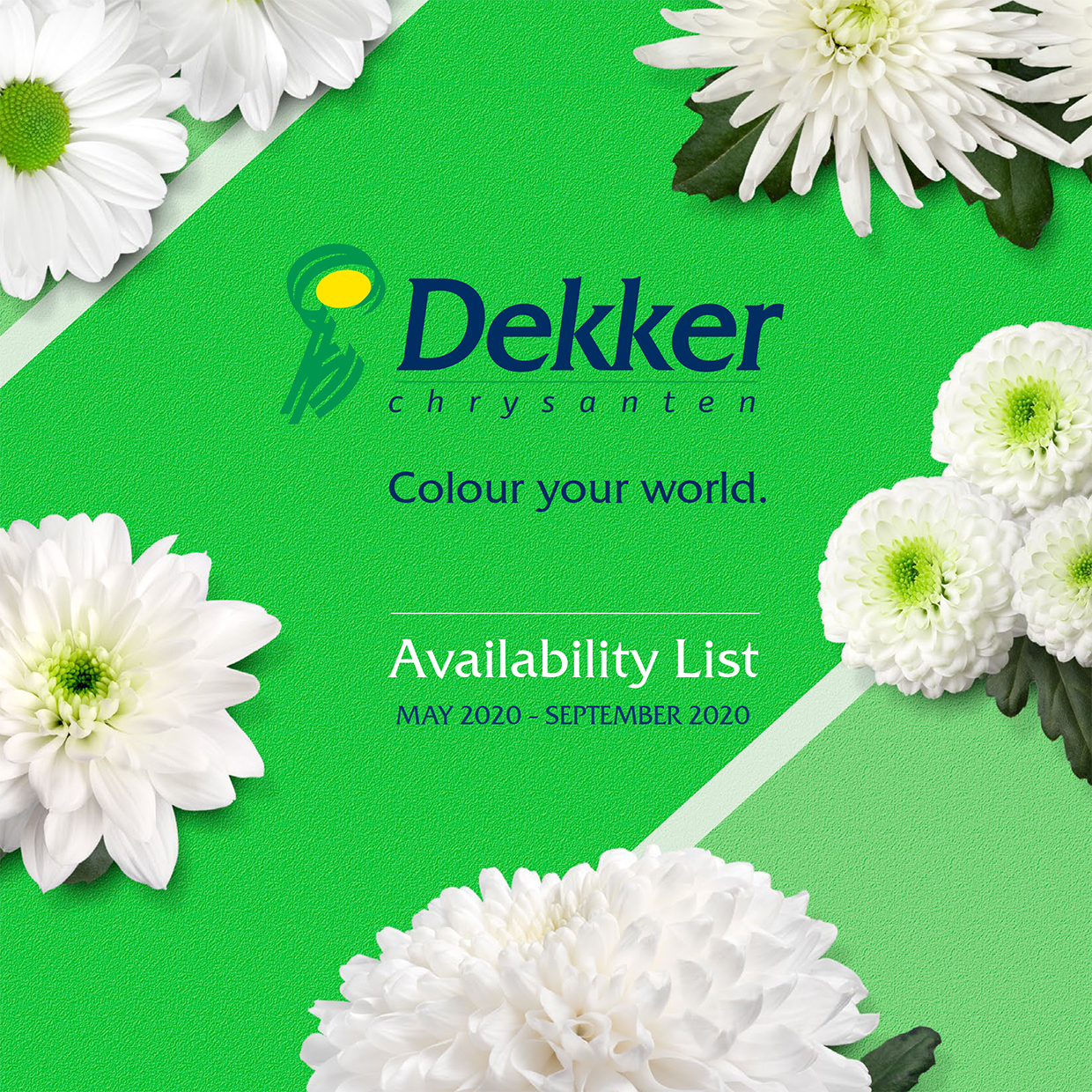 Back