New Availability List is available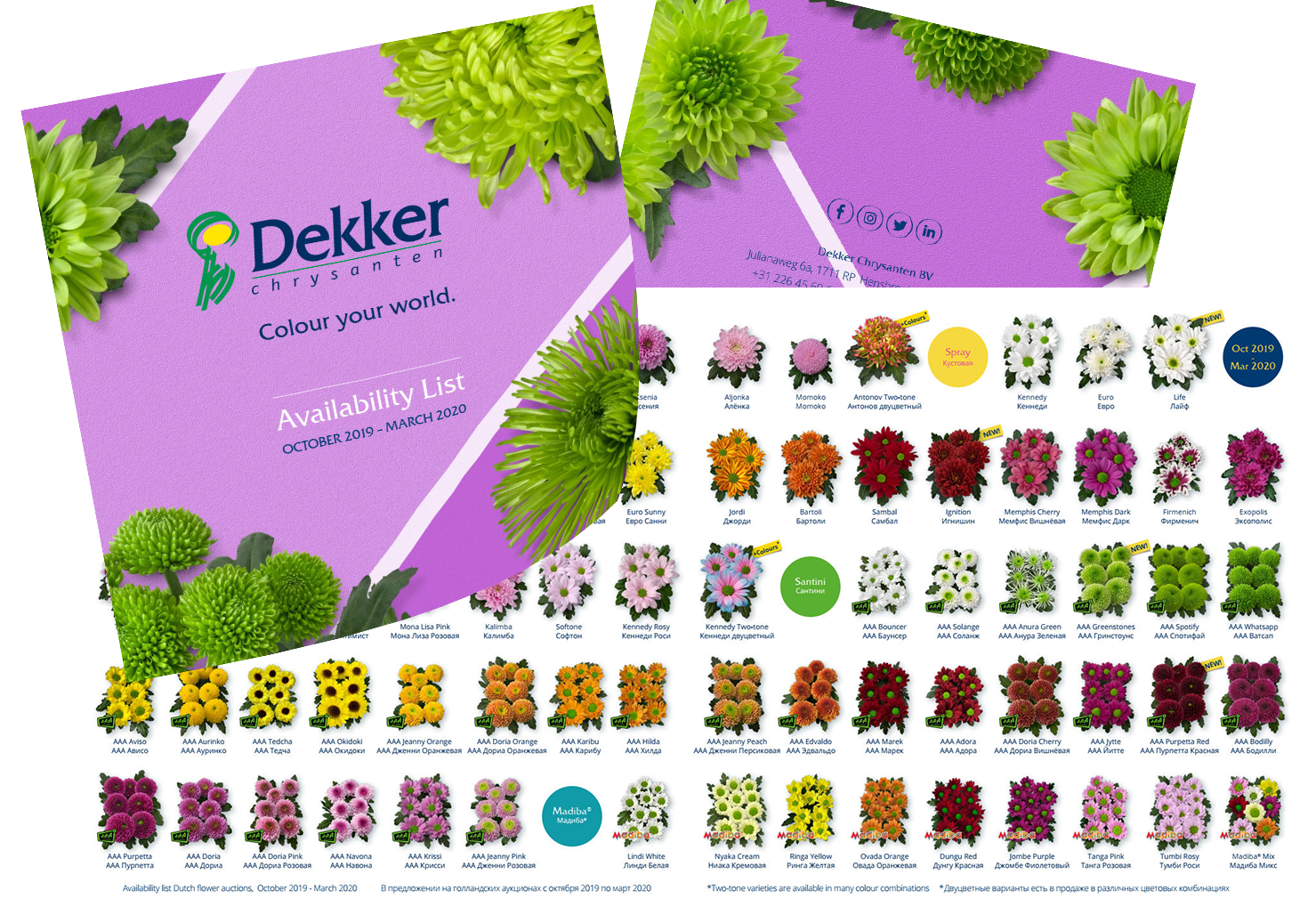 At Dekker Chrysanten we are constantly working on optimizing our range. Our availability list has been updated to keep your knowledge of our varieties up to date.

Do you want to know which varieties of Dekker Chrysanthemums are available in a certain period? You have an overview at a glance. The Availability List is also available in poster format.

Do you want to receive one or more copies of the availability list? Then contact:

     Warja Abrosimova: 06 51 48 72 79 / warjaabrosimova@dekkerchrysanten.com
     Gerco Drenker: 06 12 73 59 10 / gercodrenker@dekkerchrysanten.com

We wish you a successful sale!

Download the new Availability list or poster go to the 'Downloads' page!
Back