Chrysanthemum Valley, the Winter Edition
Come along to hold feeling with the market. Come to orient you on the trends of tomorrow. Or drop by to catch up with our employees and other acquaintances. Also in 2020 is The Winter Edition of Chrysanthemum Valley another multifunctional event.  We welcome you for a look at the complete chrysanthemum assortment of today and especially tomorrow.
Where and when?
You are welcome on Wednesday 29 and Thursday, January 30 2020 from 9 am to 5 pm, on our company in Hensbroek. We like to take the time for you, with a snack and a drink. See you at Chrysanthemum Valley 2020, The Winter Edition!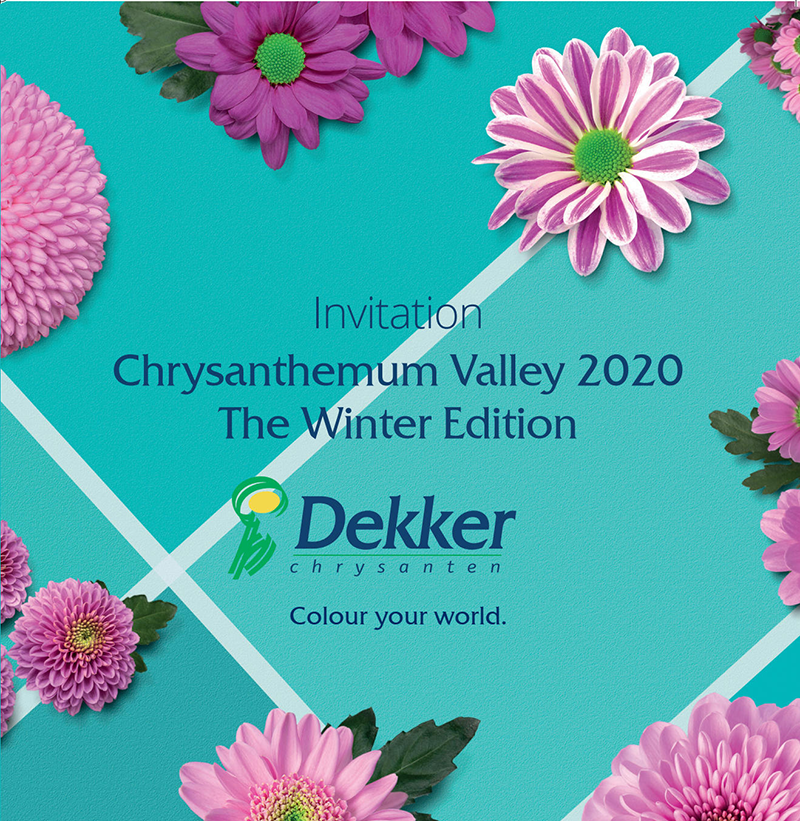 Back