Face of the family: Marten Wouda (Marketing manager)
At Dekker Chrysanten in Hensbroek we work with more than 170 professionals. In Face of the Family, we portray one of these professionals every month. Based on various questions, we would like to introduce you to our colleagues and gain insight into the multiple functions within the family business. This month we asked our questions to Marten Wouda, marketing manager at Dekker Chrysanten.

Nice to meet you!
Although he has only been active for Dekker Chrysanten for 1.5 years, the flower world is not entirely unknown to Marten. Born and raised in his parents' flower stall, he has been active in floriculture from an early age. Where school allowed it, he could often be found in his parents' company preparing the flowers for the following day. During the holidays, he bought and sold flowers all week, and on Saturdays, he always could be found at the flower stall on the market of Alkmaar. Now that all has become a lot less, but thanks to his position as marketing manager at Dekker Chrysanten, he still is active in the world where he feels most at ease: the world of flowers!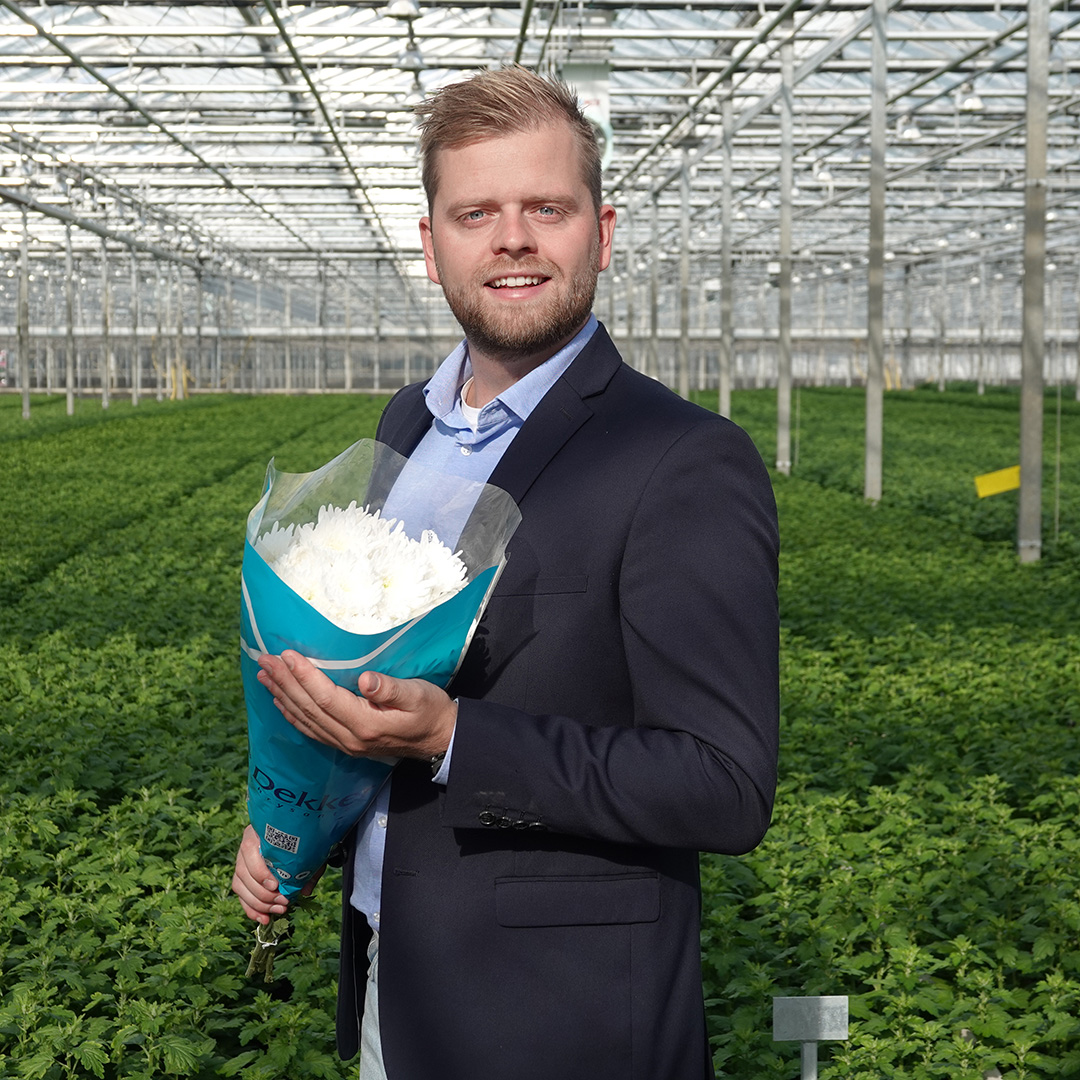 The best of both
After obtaining his Master's degree, Marten started working as a marketing and communication counselor early on. After some years of experience, however, he began to miss the flowers, so he started looking for a position where he could combine his studies with his passion. And so he eventually ended up at Dekker Chrysanten in 2021. As Marketing Manager, he and his team are involved in almost all commercial communication that is launched into the world on behalf of Dekker Chrysanten. From organizing a trade fair to realizing a brochure for our Asian customers. And from stickering a sign along the football field to the introduction campaign of a new variety: almost everything with a Dekker Chrysanten comes along in this function. And that, according to Marten, is what makes this position so enjoyable: the variety of tasks and responsibilities.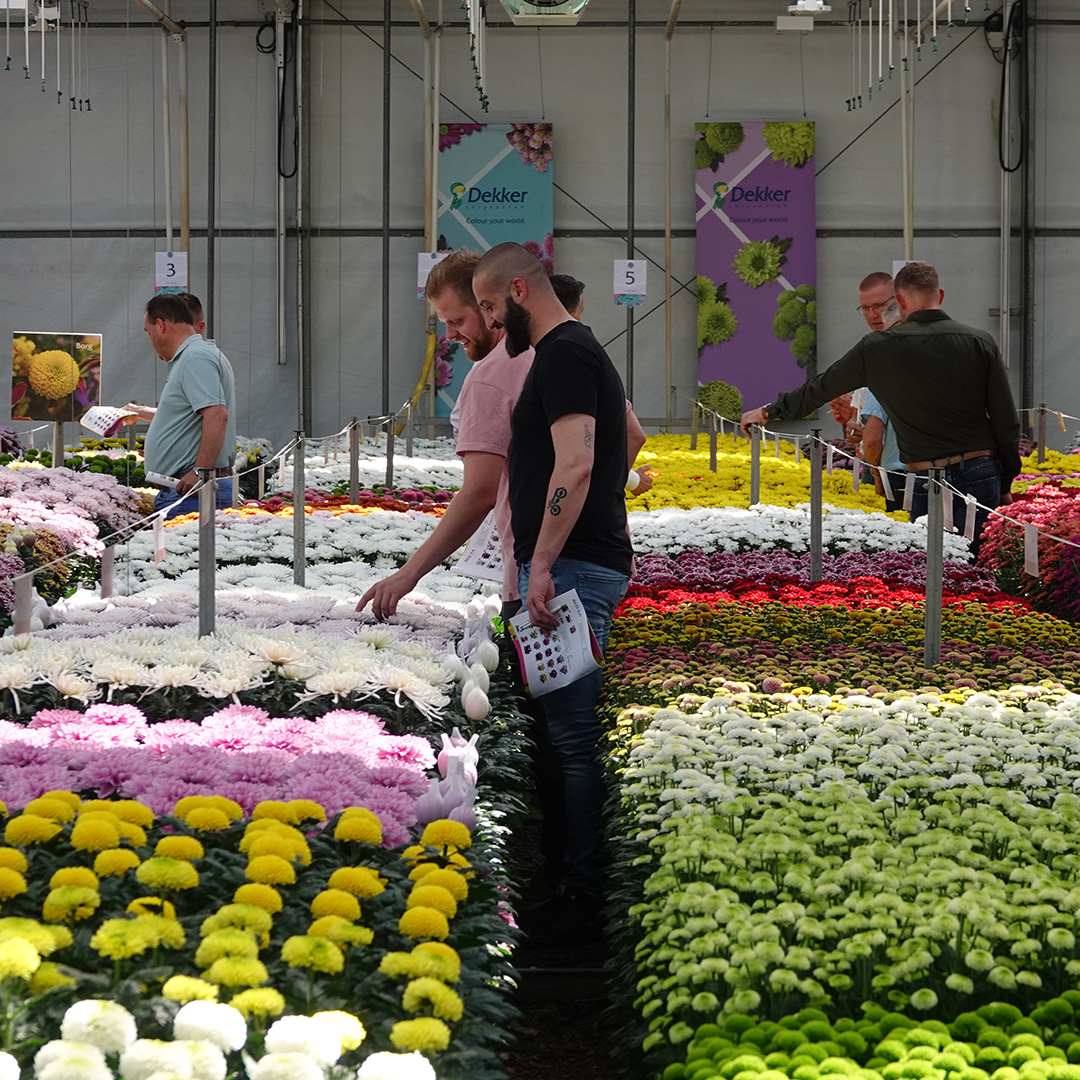 A real top job!
The best part, according to Marten, is still visiting the flower traders and growers. "Dekker Chrysanten is a real family business, and as a person from my own family business, it is great to see that same drive and passion for the profession among your colleagues of today." It is a close-knit group of people who give it their all, but never lose sight of the human factor. On the one hand, you have the growers who do everything they can to sell the most beautiful product, and on the other hand you have the buyers, sellers, and creatives of beautiful companies who try to make the world a little brighter. "That's great isn't it?!"

Highly recommended
Marten experiences Dekker Chrysanten as a lovely employer, in whom he recognizes a lot from his own family business. The human factor plays a significant role within Dekker Chrysanten, so there absolutely is an eye for your own performance, job satisfaction, and development. There is a lot of room for initiative, and it's certainly possible to learn from your own experiences from practice. Therefore, he hopes to be able to work for Dekker Chrysanten for many more years to come!
Back