Face of the family: Annemiek Kunis
At Dekker Chrysanten in Hensbroek we work with more than 170 professionals. With "Face of the Family", we portray one of these professionals every month. Based on various questions, we would like to introduce you to our colleagues and gain insight into the multiple functions within our family business. This month we asked our questions to Annemiek Kunis, assistant manager of our rooting department. 

A challenging job!
As assistant rooting department manager, Annemiek has a busy schedule. Her day invariably starts with a tour of the entire division. She inspects the soil machines, checks whether all cutting machines are running, resolves any malfunctions, and calls in the technical service for repairs and maintenance activities.
Besides checking all of our machinery, Annemiek is also busy booking shipments of cuttings from Tanzania. These cuttings are picked in Tanzania, which are then flown to the cutting department here in the Netherlands. To keep everything on track, the cutting department works closely with our people of the planning department. "They are the ones who tell us which varieties need to be cut. Colleagues reserve the cuttings and make the planning." Once the cuttings arrive in the Netherlands, we store all of them in a large cold store until they are planted on the potting soils by our robots.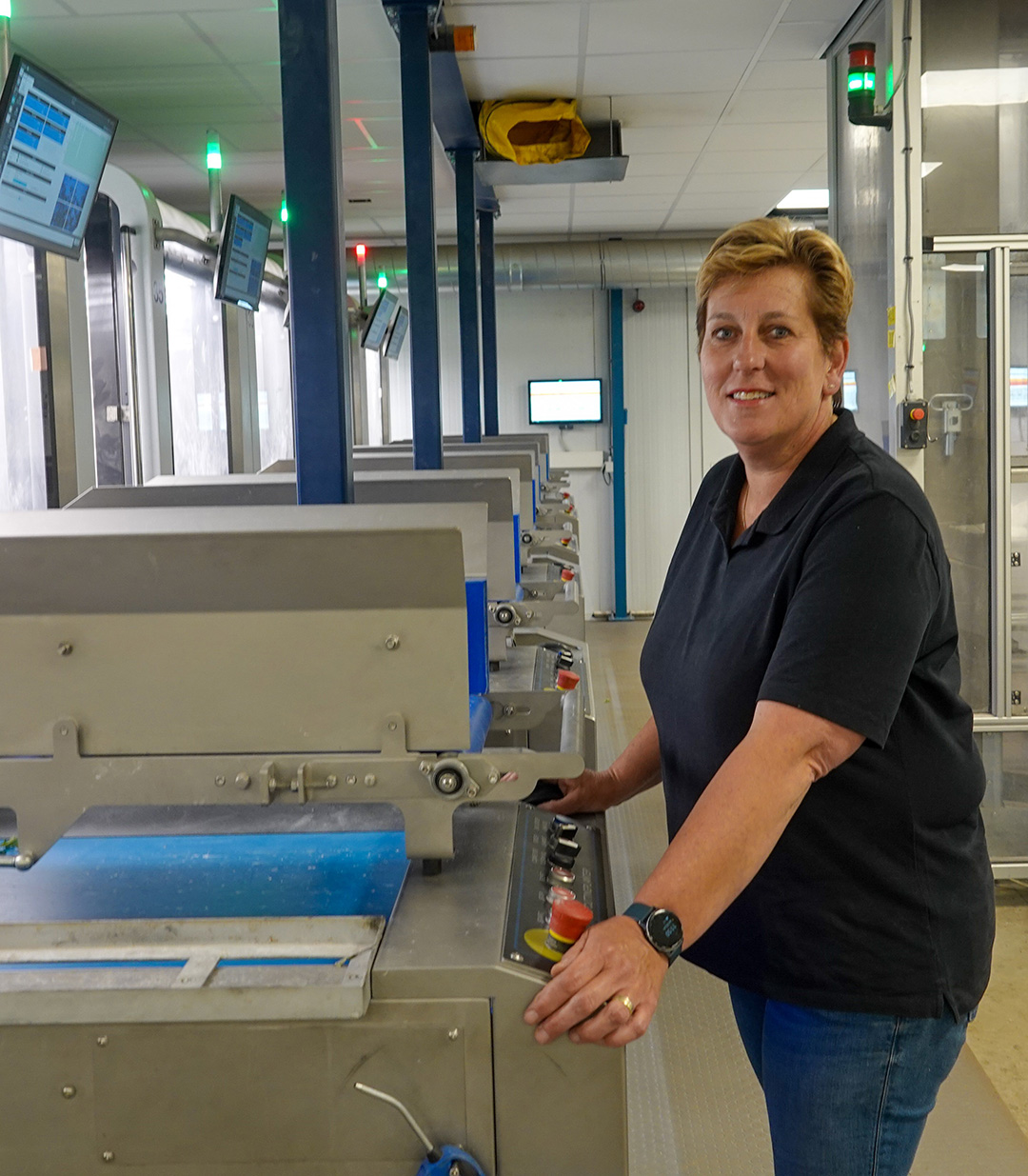 Man and machine
In addition to the above responsibilities, Annemiek, as assistant manager, is also responsible for personnel planning, drawing up staff rosters, ensuring work is carried out correctly, training new employees and monitoring the quality of the cutting.
Fortunately, Annemiek does not have to do everything herself. We have several cutting machines in the cutting department, each of which has its own operator and checker. The operator looks at the computer screen to see which batch needs cutting and operates the machines. The checker checks the trays coming out of the cutting machines.
Within this world of technical equipment, Annemiek certainly knows how to hold her own! Because despite the fact that the stabbing machines use advanced cameras and cutting detection systems, there is always room for improvement. Thanks to her technical insight, Annemiek therefore sees it as a welcome challenge to further optimise this process.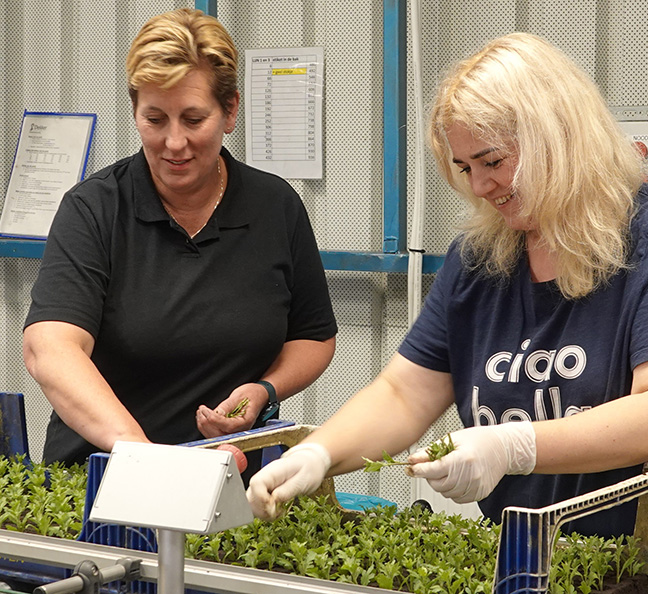 Strategic all-rounder!
What Annemiek enjoys most about her work is organising and working with people. She enjoys making sure that all processes run smoothly. In addition, her work is very diverse and challenging, which makes every day an interesting one. Moreover, she values her colleagues, which makes work enjoyable and sociable. No two days are the same!
One of her greatest memories is achieving set goals. She managed to achieve these goals by both working hard on work instructions and providing structure to the team. Successes like these give Annemiek a great sense of satisfaction which makes work extra fun.
A true dream job!
Annemiek feels right at home at Dekker Chrysanten and hopes to continue working there until her retirement. After several work experiences and being a bit of a searcher for a few years, she has finally found her dream job. And she is very happy about that!


Back