New Availability list
The new Availability List is out now. This list shows which varieties of Dekker Chrysanten are available at the auctions of FloraHolland. This is a very handy help for you as a buyer or sales person but also for your customer! This list is released twice a year so it is always up-to-date.
The Availability List is also digitally available at our website. This digital version is updated daily and is easy to print or to be saved as a PDF so you can send it to your customers. Check the digital version here.
If you would like to receive one ore more copies of the Availability List please contact: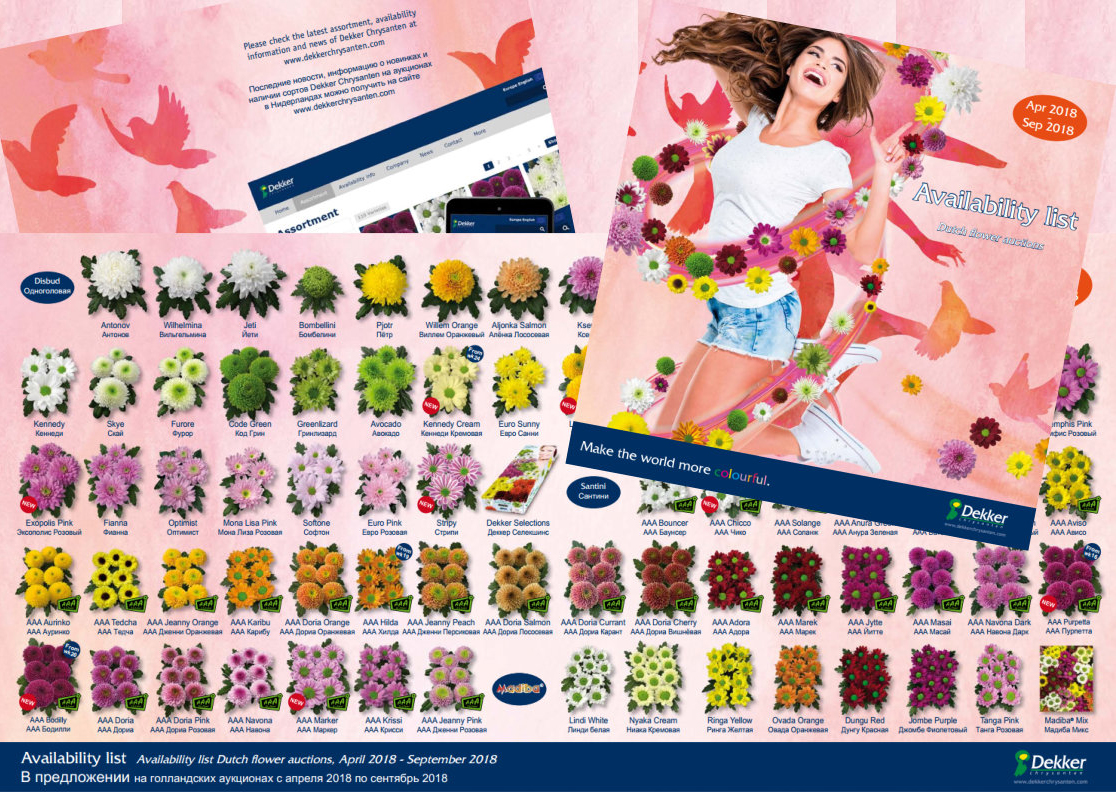 Back